The Sportstech Live Experience
12 months free of charge & without obligation. Exclusively for Sportstech customers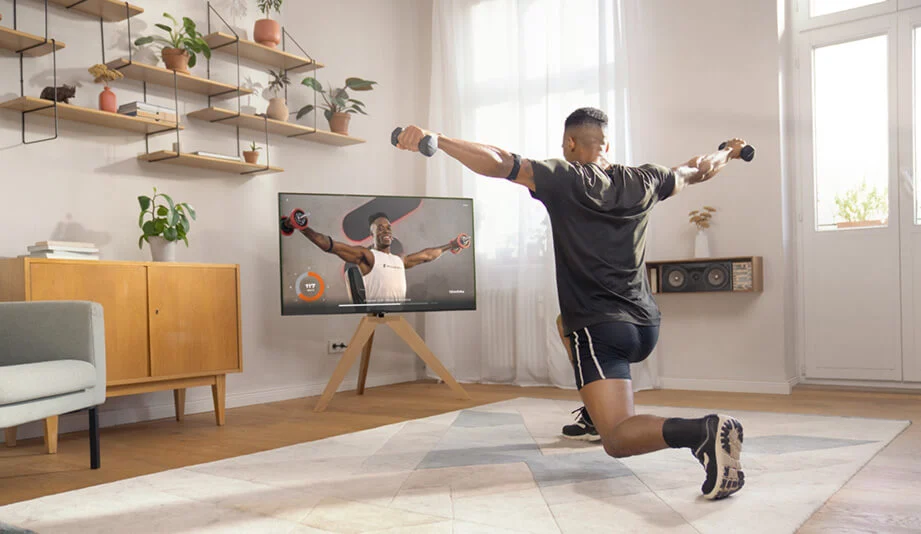 Experience Sportstech Live on all mobile devices
Your fitness. Endless possibilities.
Sportstech Live
Experience over 200 classes with experienced pro trainers, smart fitness metrics, mind-blowing challenges, delicious recipes and a strong community
you have the choice
train with or without equipment
Equipment training
Whether sBike, treadmill or trampoline,
our trainers catapult you to the next fitness level.

BodySports
You are more into yoga,
Own weight training and small accessories?
Here you will find just the right thing
Huge variety. Maximum energy
Experience over 200 engaging classes for every fitness level
Your performance. Always in view
Track your progress and keep an eye on your fitness – when and where you want. Thanks to smart fitness metrics and the Sportstech sPulse.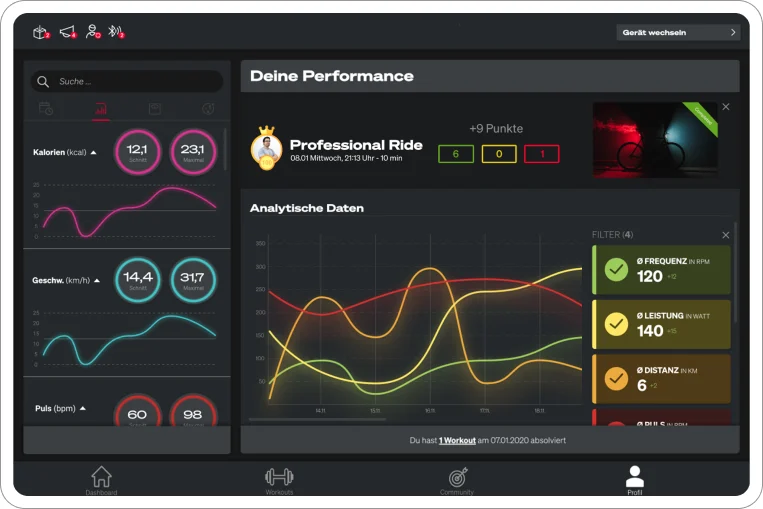 One trainer is not enough for you? Then our Sportstech Live Trainers will inspire you! As real fitness specialists, they create new concepts and break out of old patterns with you in rousing power workouts.
Challenge yourself & others
Connect with our huge community, chat and train together or challenge them in exciting challenges for the top of the leaderboards.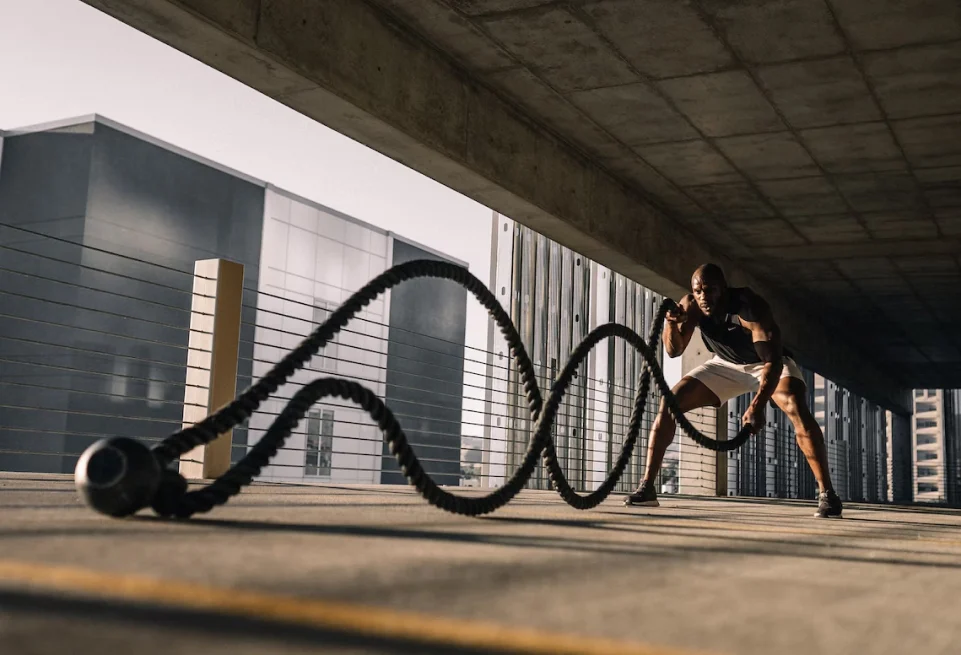 Healthy nutrition - made easy!
Fitness starts with food. That's why the Sportstech Live Experience offers you countless recipes and tutorials from nutrition experts. This way, you provide your body with all the important nutrients and easily push yourself to the next fitness level.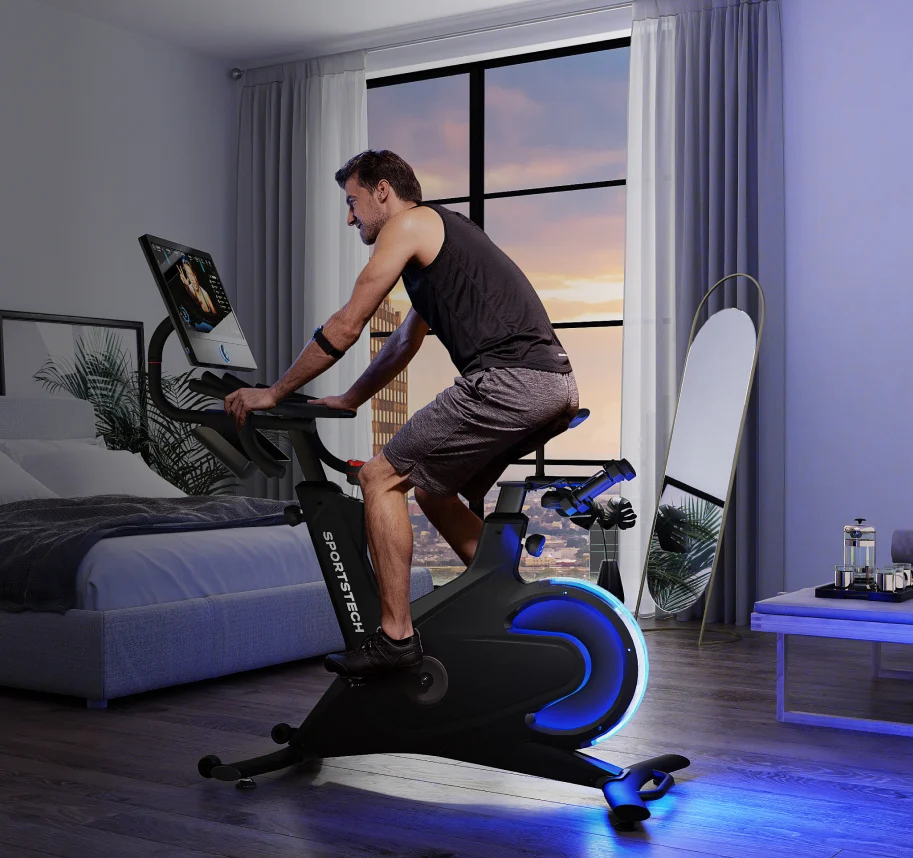 sLine. The Next Gen Fitness Experience
Download & use app everywhere
Install now – test 12 months free of charge and without obligation!