2in1 TREADMILL + WALKING PAD: Enjoy effortless transition of Sportstech 2 in 1 treadmill from leisurely strolls at 5 mph on the walking pad to intense cardio at 8.7 mph in running mode. No-fuss installation means a seamless addition to your fitness routine.
INSTALLATION FREE & SPACE SAVING WALKING PAD – sTread portable under desk walking pad is a ultra slim treadmill – unbox it and start walking – fits snugly under couches or desks with transport wheels, no excuses anymore for small apartments or offices – reach your goal of 10.000 steps per day easily.
LED DISPLAY & REMOTE CONTROL – Control your sWalk under-desk treadmill seamlessly with the user-friendly remote control or through your phone or tablet with the app. Enjoy a high quality LED display to have all training progress in view.
MOTIVATION WITH RESPONSIVE LED – Patented LED technology from Sportstech responds to your pace and heart rate, turning your workouts into a multi-sensory experience.
SPORTSTECH LIVE APP FREE MEMBERSHIP – Get 180 days membership for Sportstech Live worth 120 USD. Instant access to Live Workouts and Landscape videos. Track your progress, calories, distance or use your phone or tablet as remote control – challenge yourself with people around the globe and join the fitness revolution.
360° TABLET HOLDER + BLUETOOTH: 360° rotating tablet holder, enjoy movies, workouts, and tasks while walking or running. Integrated Bluetooth allows playlist immersion and hands-free calls, optimizing exercise flow. Elevate workouts with these features for a productive fitness routine.
PREMIUM GERMAN FITNESS BRAND – We are thrilled to bring our expertise to US customers. Enjoy top-notch German design and engineering at home. We redefining fitness !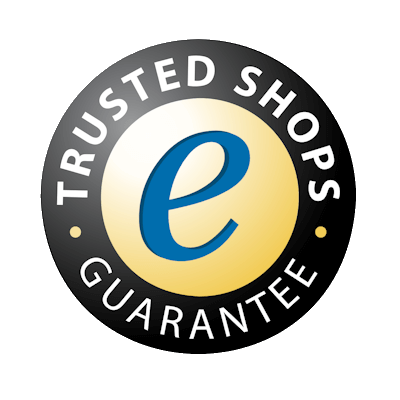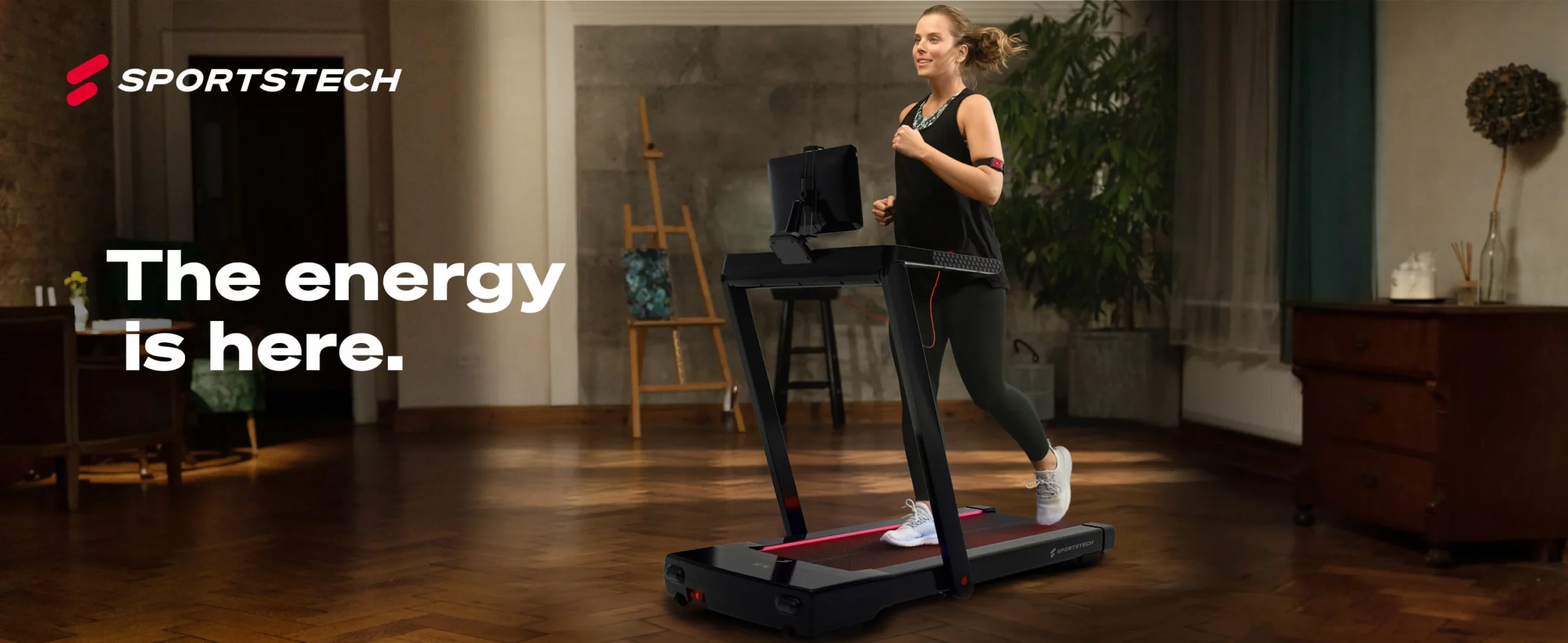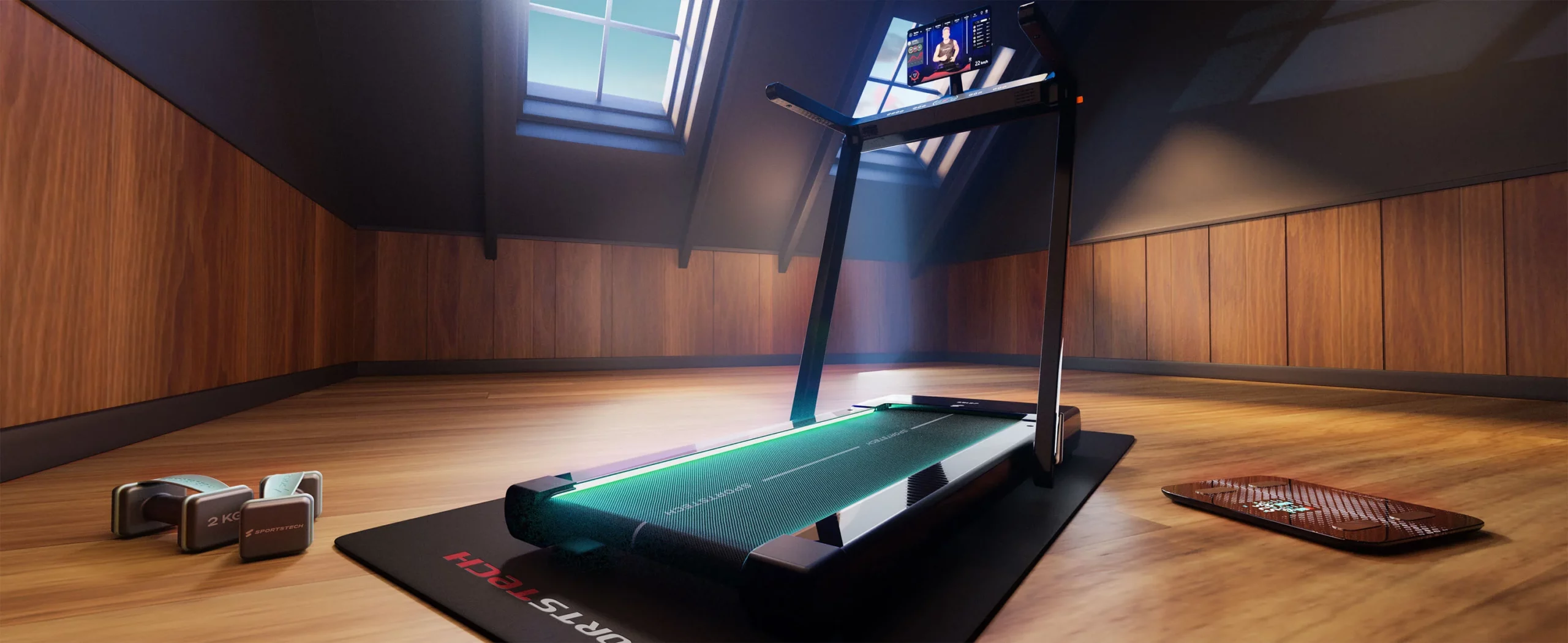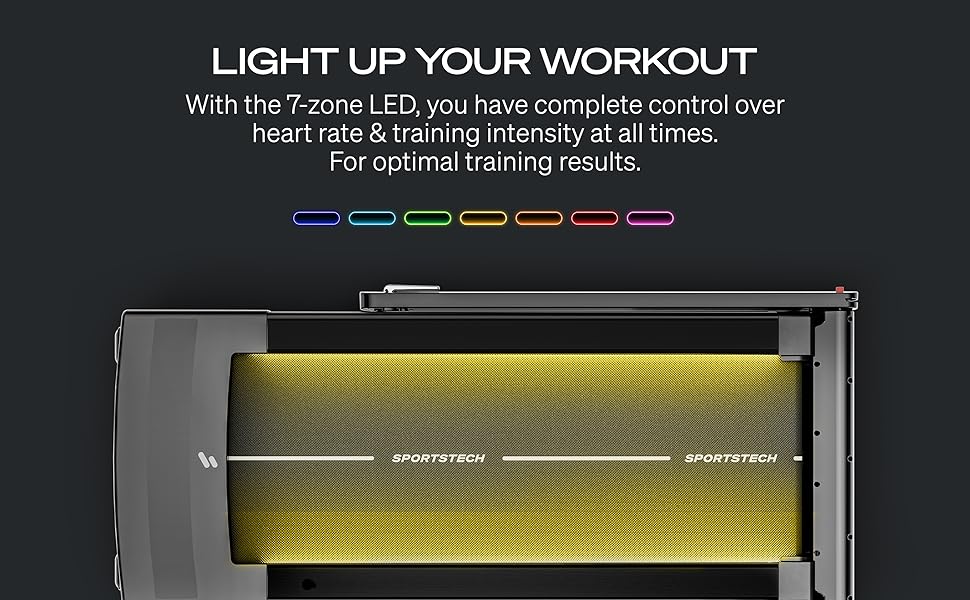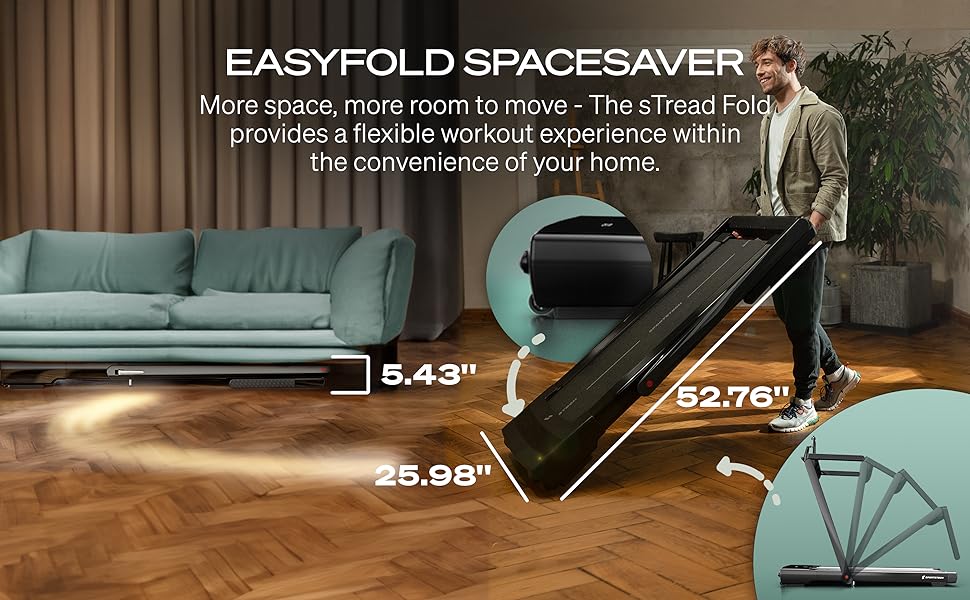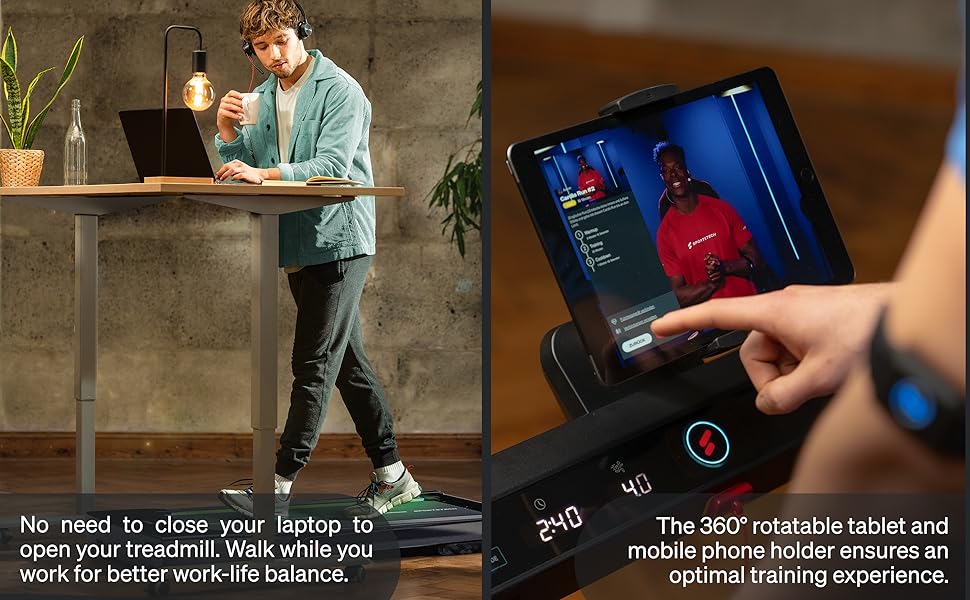 Dimensions / Weight
Packaging dimensions
154,5 x 70 x 17/14 cm
Product dimensions
134 x 66 x 112 cm
General Information
Treadmill
maximum user weight
120 kg
Self-lubricating function
manual oil system
Motor
Power requirement (W)
1100 W
Display