Hello, sWalk.
Hello Energy!
Selectable speed levels from 1-6 km/h

7 colors LEDs depending on speed or pulse
(sPulse compatible)

4 preinstalled programs

modern LCD display

Integrated Bluetooth speaker
Fees are available elsewhere. Exclusive Sportstech customers get courses, trails and recipes for free.

Sportstech Live App: Customized next level fitness for you. Whether body weight, yoga or cardio workout.

Motivating professional trainers for the best possible results. Stay fit at home and save on gym costs.

Train with the community and show what you've got. Collect valuable rewards and top the leaderboards.

Sportsech Live shows performance data at a glance. Watch your development and surpass yourself!

Product dimensions: 127 x 56.5 x 11.5 cm

Weight

: 23 kg



maximum user weight:: 120 kg

incl. transport rollers and set-up function

no structure necessary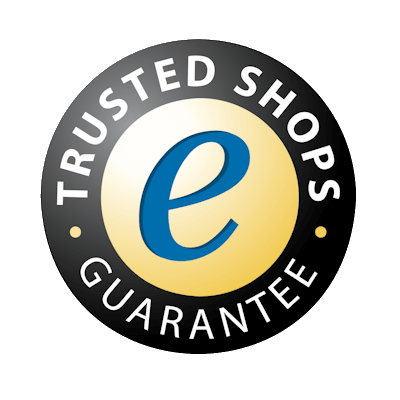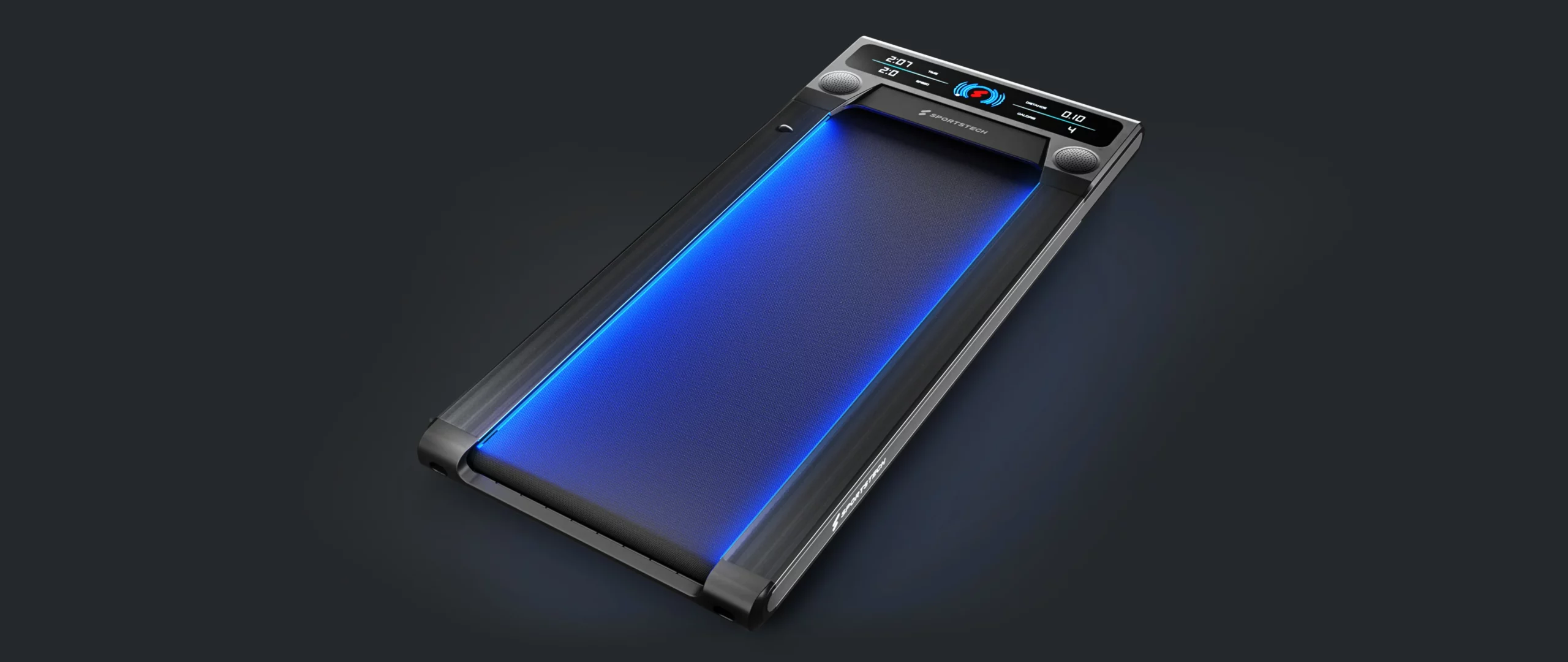 sWalk - Make your everyday life work
Increase your productivity, concentration and fitness and turn physically passive activities into small fitness units. Whether at your desk in the home office or office or stretching your legs right in your living room, the sWalk is always ready. Video conference with colleagues, 3,000 steps. Listening to a podcast, 5,000 steps. From now on, you can complete the recommended 10,000 steps per day before your lunch break and completely on the side.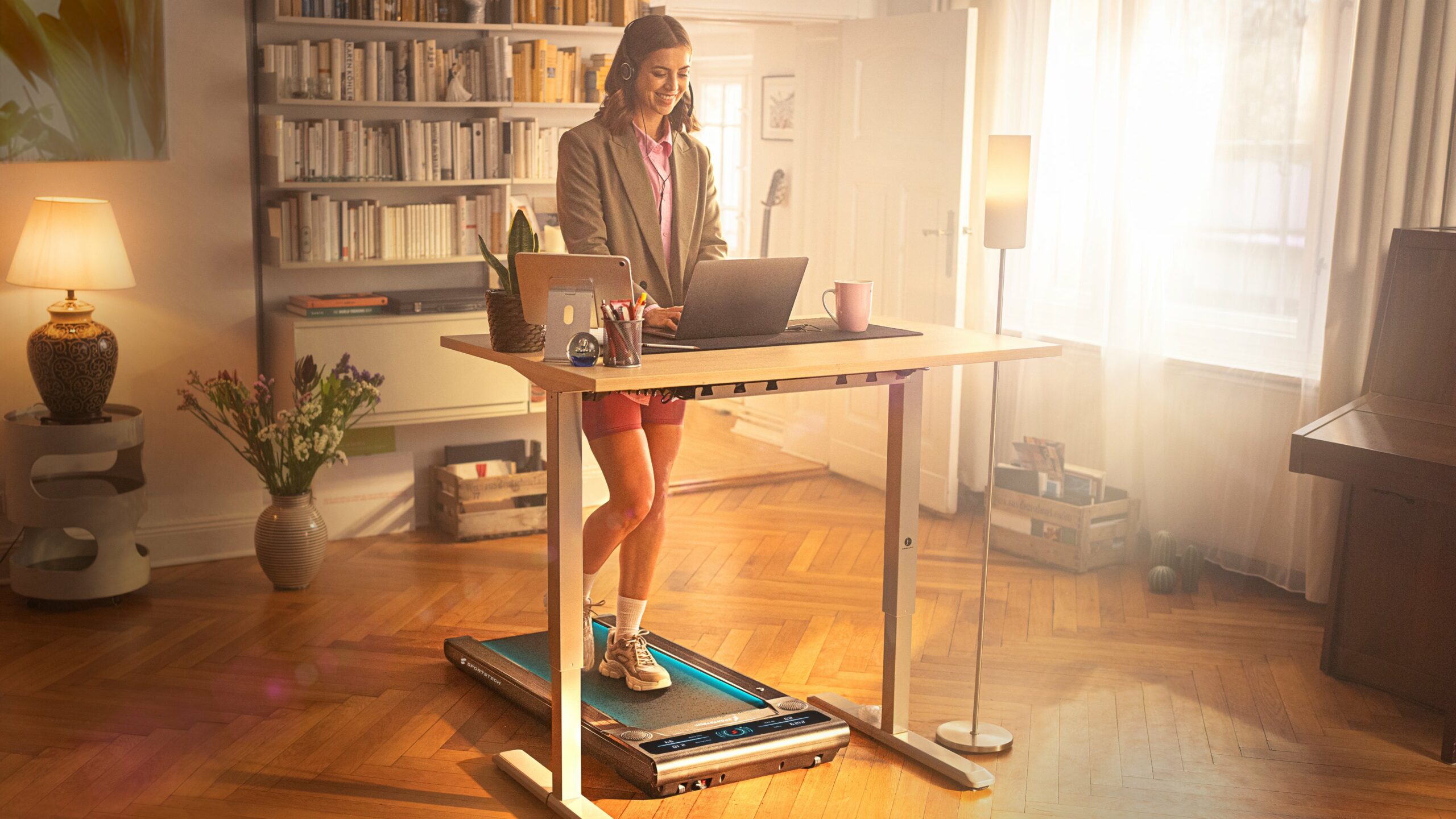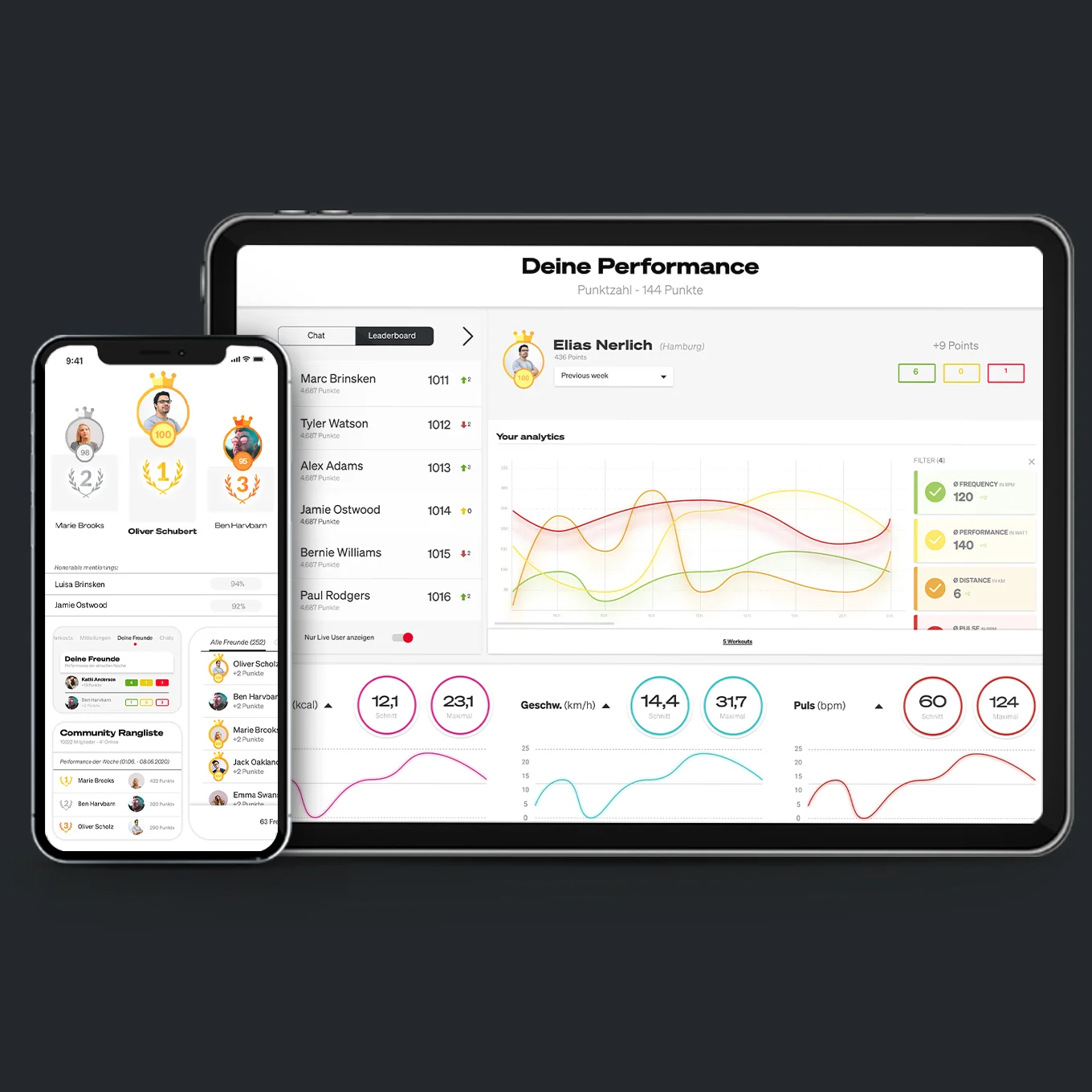 Shine & Track with
Real-time data
Ready, Track, Go! Numerous features of the Sportstech Live App allow you to train smoothly. Stream the fitness app on your Sportstech device or anytime on your cell phone, tablet or SmartTV. Become a top scorer with regular and intense workouts. Thanks to smart result analysis, you can track your milestones parallel to your workout and share them live with the Sportstech community.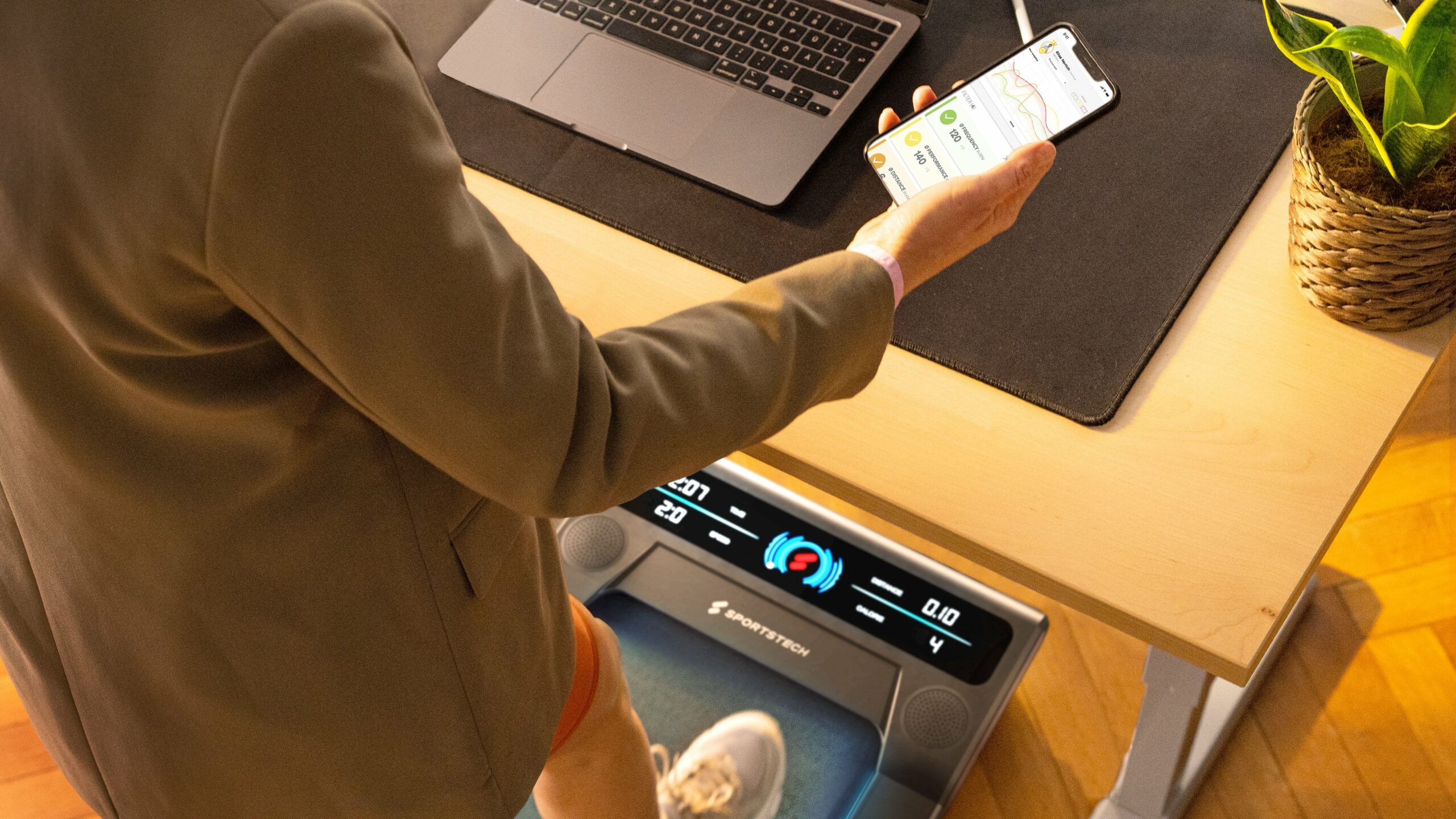 One app. Infinite possibilities.
With the Sportstech Live App, we're revolutionizing the world of home gym. Because fitness is more than a lifestyle. It is a healthstyle. It is sport, nutrition, self-care. In short: it is the next step on the way to a new you. Our mission: to make fitness accessible to everyone with exciting workouts, motivating trainers, delicious recipes, hot challenges and a large community – whether on the go or at home. Experience exciting workouts and motivation… all without subscription costs. Exclusively for Sportstech customers.
As a runner, you know that running promotes your health! The sWalk supports you individually in your everyday life. So you can easily break the 10,000 steps barrier and do something good for yourself.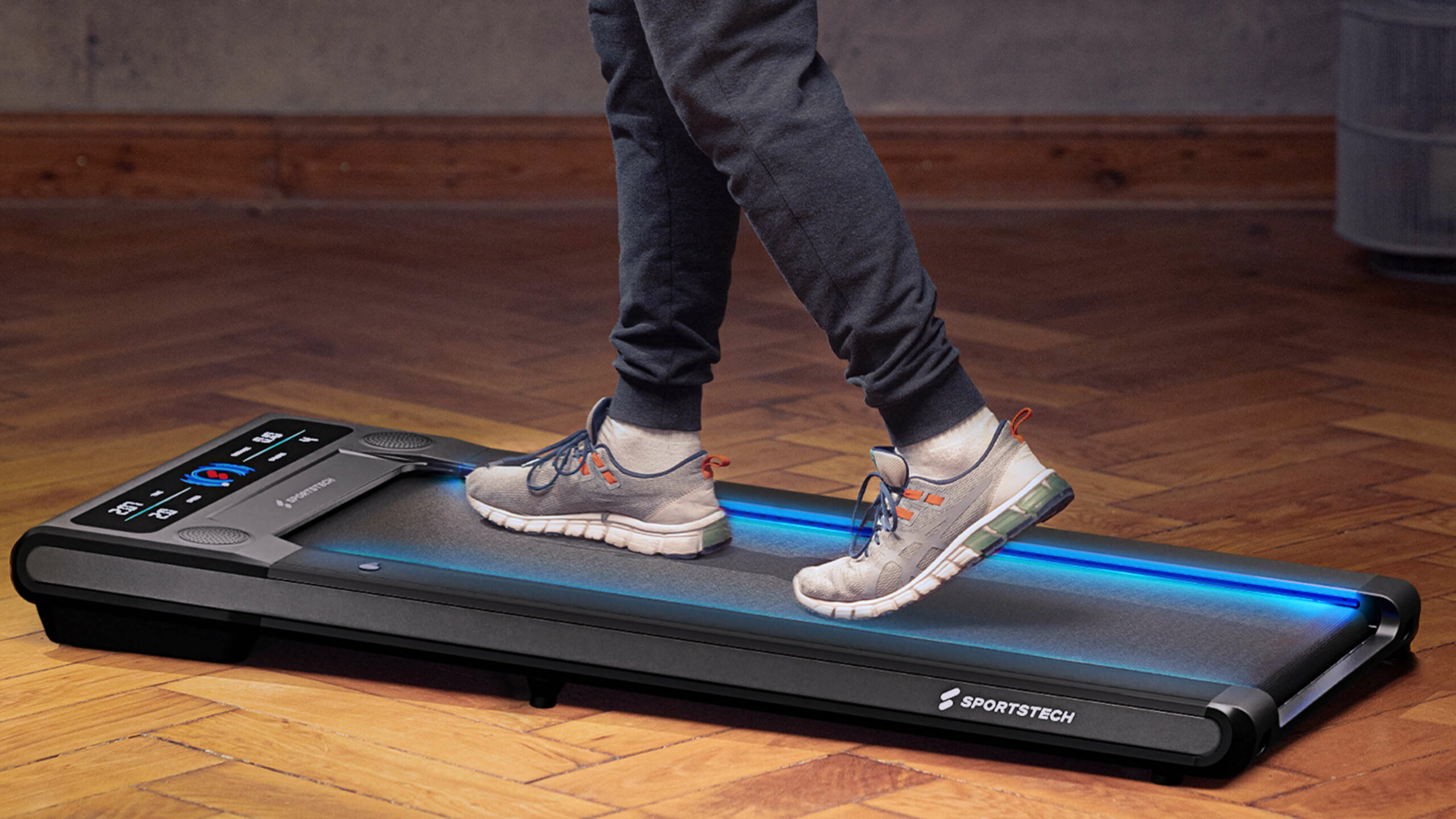 Let's go - with products from Sportstech
Catapult your fitness to new heights. In addition to the sWalk, numerous products from all categories are available to you. Take it to the next fitness level with the Sportstech Live App!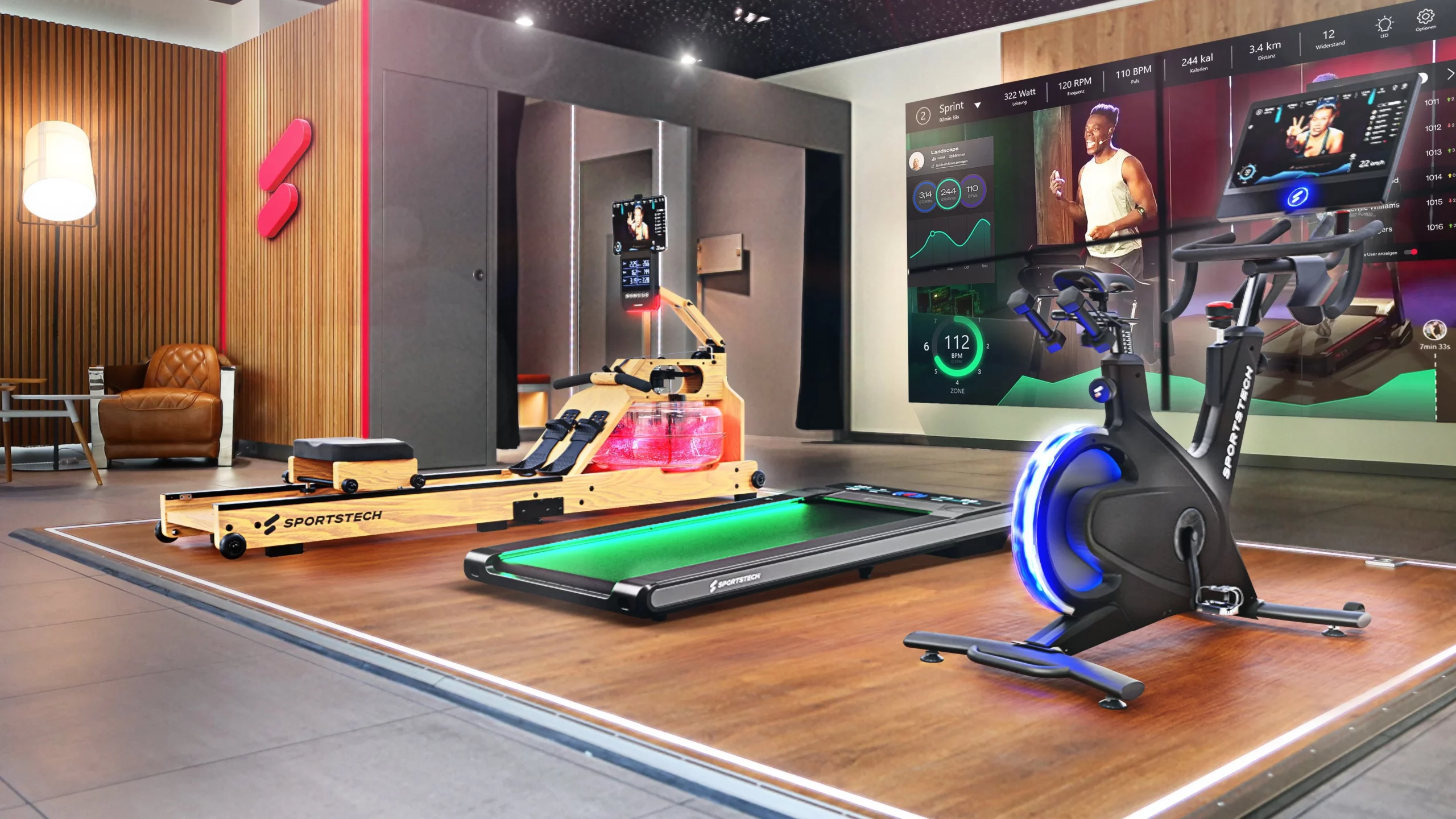 Dimensions / Weight
Packaging dimensions
129,5 x 62 x 15,5/12,5 cm
Product dimensions
127 x 56,5 x 11,5 cm
General Information
Pre-installed training programs
4
Motor
power consumption (W)
735 W
Treadmill
maximum user weight
120 kg
self-lubricating function
manual oil system
Display